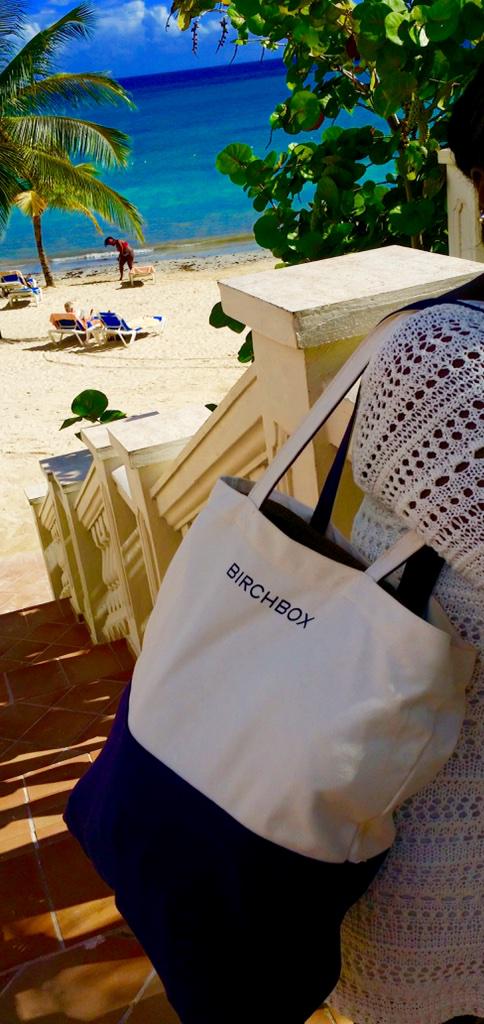 Beauty boxes are making a comeback!
Just in time for the holidays.
One of the original beauty box makers is coming to Canada.


Believe it or not I did not know the FULL hype of Birchbox (originated in 2010) until I went on vacation. I had my Birchbox beach bag and a lady came up to me and asked me if I worked for them. After I said no, she begin to rave about the box. She told me that she had a friend in New York who would order a box for her and send it to her in Canada. She nearly did a cart wheel on the beach when I told her the boxes can now be ordered from Canada.
Let me give you the low down on Birchbox: it's a platform that helps you find the best in beauty and lifestyle products. There is a online shop component and also the option of getting a monthly subscription.
If you choose to subscription option, each month you will get five beauty samples shipped right to your door. The products can range from skincare, perfume or maybe even nail polish. If you find something that you truly love in the box.... Guess what? You can get the full-size version of the sample you got in their online shop.
Canadians if you're interested in trying out Birchbox you can go to birchbox.ca to try out your first box.